AVO, CHOCOLATE AND CINNAMON ICE LOLLIES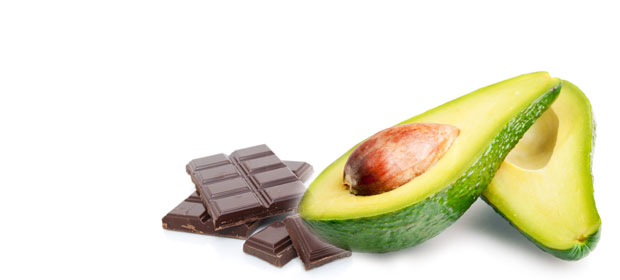 Eating avocado in place of other foods containing saturated fat (e.g. butter) can help us reduce the amount of saturated fat in our diet.  Avo's are naturally free of sodium, trans fats and cholesterol. Another benefit is that more than 50% of the fruit's fat content is monounsaturated fat.
Serves 4
Ingredients:
1 can light coconut or fat-free evaporated milk
½ cup cocoa powder or 1 cup milk chocolate nips
3/4 cup water
1/2 tsp. ground cinnamon
1 ripe Fresh  avo, halved, peeled and cubed
Ice lollie molds
Method:
Heat the coconut / evaporated milk and chocolate in a small pan over medium heat on the stove until simmering.
Stir the mixture until smooth.
Cool for 10 minutes.
Place the avo and chocolate mixture into a blender and blend on a high speed until very smooth.
Divide into your ice lollie molds
Freeze for 4 hours until firm.
You can experiment and add different flavours to you ice lollies e.g. pistachio nuts
Enjoy!
Recipe adapted from: http://www.avocadocentral.com/avocado-recipes/frozen-chocolate-cinnamon-pops