BEATING THE BULGE – PRACTICAL SOLUTIONS | MUNCHWIZE DIETITIANS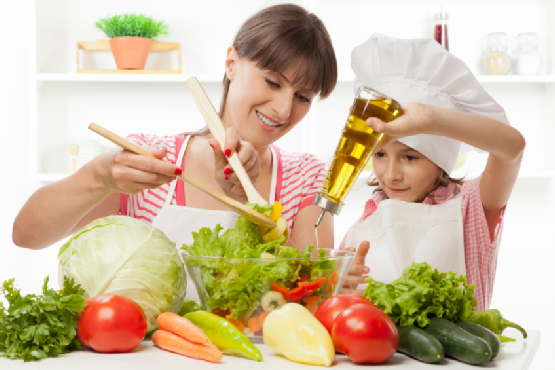 Solutions for beating the bulge and decreasing the risk of childhood obesity:
Exclussively breastfeed for the first 6 months of life.
Following 6 months, introduce appropriate and adequate complimentary foods and continue breastfeeding up to 2 years.
Round 6 months is a good time to introduce iron-fortified infant cereals, pureed vegetables or puréed meats to help restore diminishing iron stores.
Between the ages of 6 – 8 months, it's a good time to introduce puréed or mashed fruits and vegetables.

Gradually introduce one food at a time to recognize possible allergic reactions.
Start with your veggies first and introduce the sweeter fruits second.

Remember you are a child's first role model.

Your eating and lifestyle behaviors are imprinted onto your child. Healthy eating and active lifestyles need to be adopted by the whole family.

Encourage and offer children to eat a variety of foods.
Offer children 5 small meals a day.
Ensure children receive plenty of veg and fruit everyday.

Focusing on a daily intake of dark green leafy veg and orange coloured, vitamin A rich veg and fruit.

Children from 1-7 years need to drink milk daily.
Offer children clean safe water
Get kids involved in the kitchen.

Being more involved will help them to learn more about food and they are more likely to eat something they have been involved in preparing.

Get moving.

Encourage children to be more active and reduce the amount of time spent in front of the TV or computer.
Make physical activity fun and do this as a family.

Make food interesting and fun.

Offer various colours and make the plate interesting.

Reward good behavior with exciting activities or stickers instead of food rewards.

Food rewards give children the impression that certain foods are more desirable than others.

Sit down to meals as a family.

Avoid eating in front of the TV.

Don't encourage skipping of meals
Limit the junk.

Homemade meals can not only be more affordable but are so much healthier for you and your kids.

Avoid high sugar, fat or salty snacks.

These are just full of empty calories. Rather encourage snacks made with whole grains, fruit, veg or dairy.

Healthy eating and lifestyle behaviour starts at home.
Munchwize Dietitians are based in Claremont, Cape Town. Contact us here