FLOURLESS NUT BUTTER COOKIES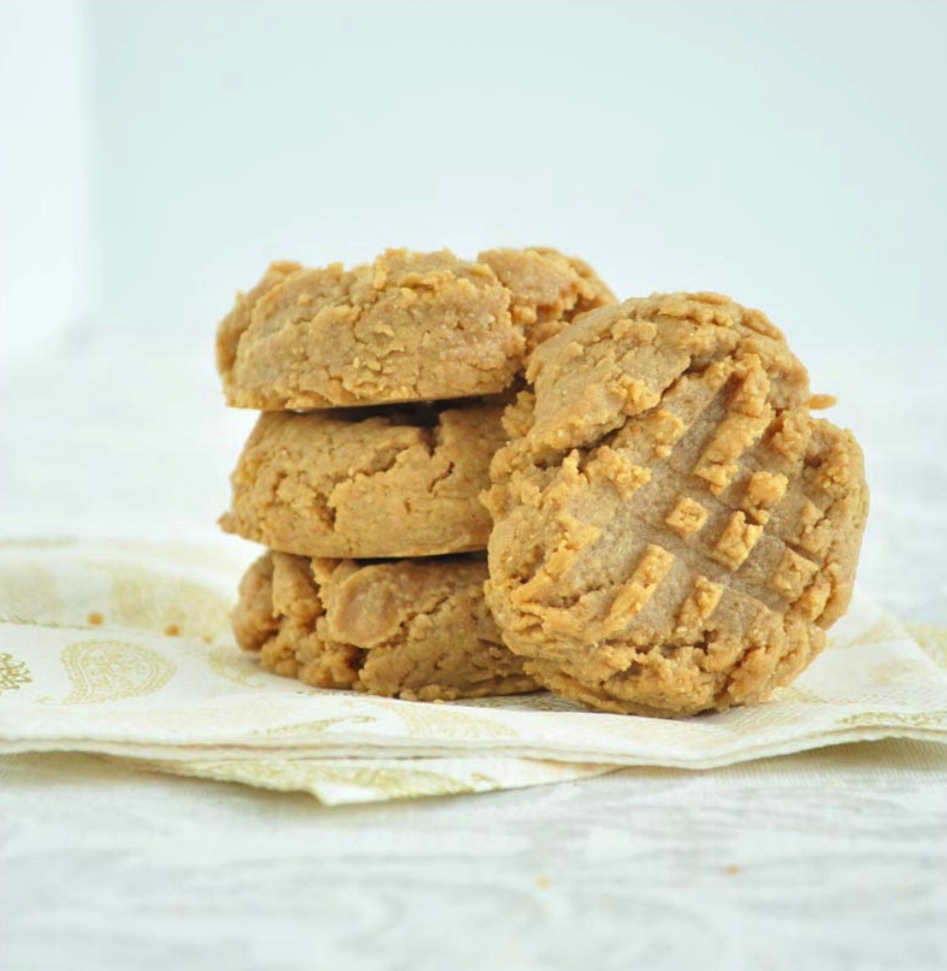 These are not really diet friendly cookies as they are packed with energy. But make a good high energy snack for kids or athletes.
Ingredients:
1 cup peanut butter/ almond butter/ cashew nut butter etc. (No sugar or salt added products are the best to use, check out our range here)
2/3 cup rolled oats
1 tsp. baking powder
1 egg
6 tbsp. raw honey/maple syrup
Method:
Preheat the oven to 180 degrees celsius and line a baking tray with baking paper or silicone non-stick mats.
In a bowl, toss the oats, cinnamon, and baking soda together and set aside.
In another bowl, beat the egg then mix in the peanut/nut butter and honey until combined.
Pour in the dry ingredients and slowly mix until everything is combined. Depending how thick and/or cold your peanut butter is, you'll have to use some arm muscles.
Chill the cookie dough for 30 minutes.
Scoop the dough, about 1 1/2 tbsp. each, onto prepared baking sheet.
Gently press down on the dough mounds with the back of a fork.
If you find the cookie dough balls are oily-looking from your peanut butter, blot each with a paper towel.
Bake for 9 – 10 minutes. The cookies will look very soft and underbaked, but that's ok. (For crispy cookies, bake for up to 12 minutes).
Allow to cool for 10 minutes on the baking sheet before transferring to a wire rack to cool completely.
Adapted from: Sally Baking Addiction