HEALTHY, HIGH PROTEIN CEREAL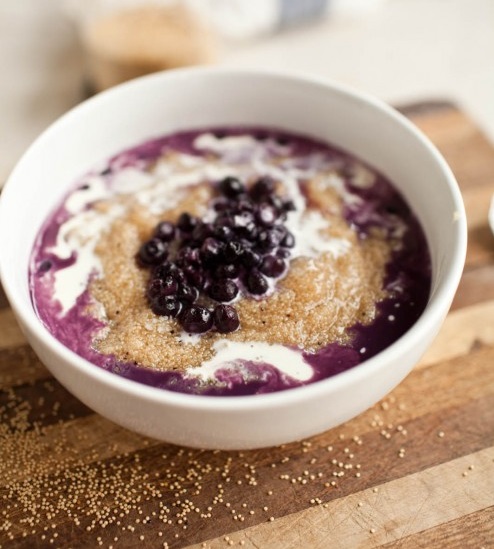 This recipe makes more than one serving
Ingredients:
•    1 cup of amaranth
•    1  ½ cup almond or coconut milk or cow's milk
•    1  ½  cup water
Toppings per 1 cooked cup of amaranth (adjust to your taste):
•    1 tbsp. coconut oil, melted
•    1 spoonful of chia seeds or mixed seeds
•    ½ -1 cup of blueberries
•    Honey to drizzle over the top
•    Coconut or almond milk, to taste
Method:
1.    Measure and rinse the amaranth. Drain water.
2.    Combine amaranth, water and milk in a pot.
3.    Cook over medium heat until water is absorbed. (The same way you would cook oats)
4.    Allow to cool and add coconut or almond milk until the desired consistency is achieved.
5.    Add toppings.