HOME-MADE HUMMUS | MUNCHWIZE DIETITIANS CAPE TOWN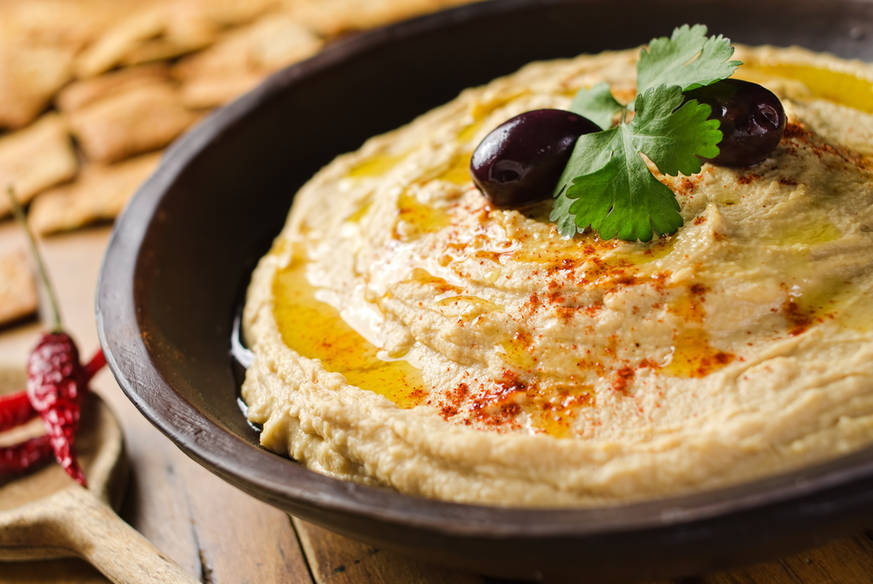 Hummus can be rustled up with just under 8 ingredients, requires no cooking and you will only need a  food processor.
Ingredients:
1 can chickpeas
2 tsp tahini
1 garlic clove, crushed
1½ tbsp freshly squeezed lemon juice
½ tsp crushed sea salt
3 tbsp extra virgin olive oil
Method:
Add all ingredients into your food processor and blend until smooth.
Pop into a smaller dish and add an extra drizzle of olive oil.
Use as a delicious spread for crackers, low GI toast, veggie sticks or as a healthy dip at parties.
Chickpeas are low in fat, high in fibre and an excellent vegetarian source of protein!
Experiment with falvours by adding things like pesto, corainder or parsley, paprika, roasted peppers etc.
For more delicious recipes, have a read through more of our recipes here
Munchwize Dietitians are based in Claremont, Cape Town. Contact us today.