MEN'S HEALTH THROUGH THE DECADES | MUNCHWIZE DIETITIANS CAPE TOWN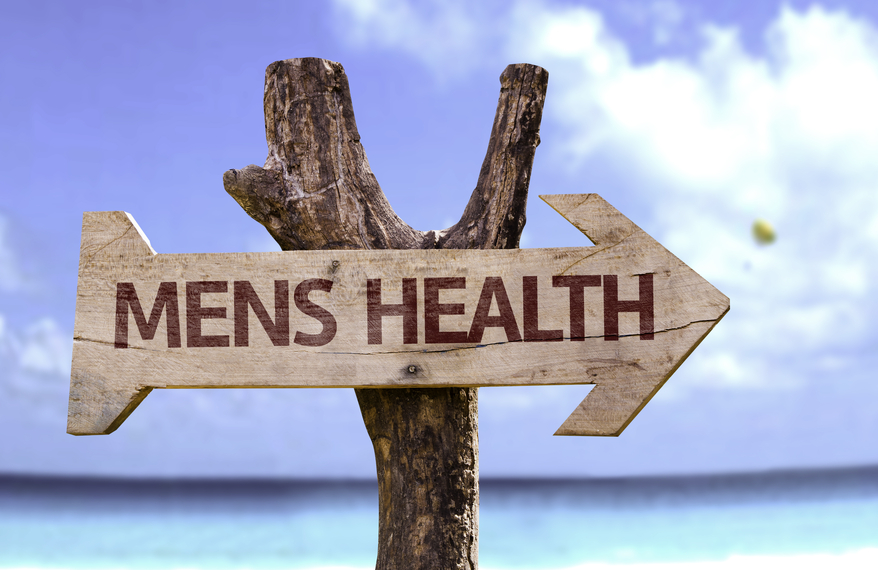 Gentlemen, do you know that your nutrition needs change throughout your adult life? Each decade has its own health issues, all which change the type and amount of food you need to eat during each life stage.
Women are simply healthier than men. Out of the 15 leading diseases causing death each year, men lead in all of them except for Alzheimer's disease. On average men die 5 years earlier than their wives and the reasons for this are partly biological, but men's approach to their health plays an important role too. Men often put their health last and tend to go to the Doctor less often than women.
Some scary statistics:
Heart disease and cancer account for nearly half of male deaths each year.
Obesity is a significant risk factor for heart disease, many cancers as well as Type 2 Diabetes.
About 40% of men in South Africa are either overweight or obese.
Cardiovascular disease is the leading cause of death in men and one in five men will die form this.
Diabetes is the third most common ailment in men and the stats are on the rise.
Boys born in 2000 have an alarming one-in-three chance of developing diabetes in their lifetimes.
Men who are obese have a 30 – 70% increased risk of colon cancer.
Prostate cancer is the second most common cancer among men and eating a diet that is low in fibre and high in fat and red meat can increase the risk of prostate cancer.
Eating right through each decade will help you sail through, feeling great and helping to decrease your risk of some of the top threats to men's health:
In your 20's: Energy, energy, energy
A higher metabolism and active lifestyle help younger men maintain their weight, even if their diet isn't that great. To satisfy that hunger and give you a nutrient boost, try snacking on foods such as nuts, seeds and dried fruit instead of chips, fizzy cold drinks and sweets.
If you are very active, you need to ensure that you are getting enough protein. But don't go over board! Choose a variety of foods like lean meat and poultry, eggs, beans, lentils, unsalted nuts and seeds. Boosting your fatty fish intake to 2-3 times a week can help reduce the risk of developing heart disease.
In your 30's: Weight Doesn't Wait
Your lifestyle is likely to slow down due to things like marriage, kids and work. Your 30's is a time to change to eating more regularly and developing a good eating pattern.
Eating smaller, more regular meals in the day will prevent you from getting to that very hungry stage where you tend to make poor food choices, eat slightly faster and ultimately overeat. Planning is so important, plan healthy meals and snacks and pack them in for work.
In your 40's: Nourish your Heart and Bones
The risk of heart disease becomes greater as you age. In your 40's it's time to focus on heart health. Fiber, especially soluble fiber (e.g. found in oats, beans, apples) can help keep your heart healthy by acting like a sponge to soak up cholesterol.
It is also important to focus on reinforcing strong teeth and bones. Two important nutrients for your bones and teeth are calcium and vitamin D. Calcium can be found in your dairy products and dark green leafy vegetables. Vitamin D is our sunshine vitamin, so make sure you get your fix of sunshine everyday and include foods such as fortified foods like milk and cereal into your diet.
In your 50's: It's busting disease time
Diseases such as cancer, especially prostate cancer, are more prominent in your 50's and beyond. Therefore it is very important to include loads of antioxidants into your diet. These can be found in foods such as berries and colorful vegetables.
Tomatoes are seen as a good cancer fighting/prevention food, especially for prostate cancer. This is due to the lycopene (a carotenoid, that give them the red/orange colour) in tomatoes. It is recommended that men try to include 2-3 servings of tomatoes into their diet every week.
In your 60's and Beyond: Maintain those Muscles
As we get older we start losing muscle mass, therefore protein is important. Focus more on your leaner proteins (e.g. chicken and fish). Beans are another great source of protein and are very lean and contain that valuable fibre.
For more information on learning how to eat better to prevent your risk of the top men's health issues and follow a healthy lifestyle for yourself or your man, contact Munchwize Dietitians, based in Claremont, Cape Town
If you are interesed in having us come and give a talk to your employees, have a look at our Corporate Wellness and health options
Source: Academy of Nutrition and Dietetics