MOTHER'S DAY GLUTEN FREE CHOCOLATE BROWNIES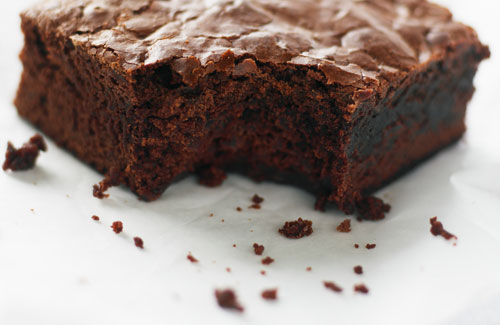 This recipe is ideal for gluten-intolerant individuals. It contains cocoa and a large Harvard study has shown that cocoa consumption is associated with:
Decreased blood pressure
Improved blood vessel health
Improvement in cholesterol levels, among other benefits.
Gluten free chocolate brownies
This recipe makes 48 squares
Ingredients:
200g solid raw cocao paste
375g ground almonds
50g desiccated coconut
3 tbsp cocoa powder
1 tsp baking powder
6 whole free-range eggs
250g xylitol
300g cocao butter
Method:
Preheat your oven to 160°C
Mix together the cocao paste, ground almonds, coconut, cocoa powder and baking powder.
Whisk together the eggs and xylitol until light and fluffy. The xylitol should be dissolved.
Melt the cocoa butter.
Fold together the cocoa mixture and the egg mixture in a bowl until combined. Then fold the warm cocao butter into the mixture until combined.
Pour the batter into a greased baking dish and bake for 30 to 40 minutes.
Leave to cool, and slice.
Pack into a hand made beautiful box for a special mothers day present.
Serve with a warm cup of tea. The perfect treat!
Not a fan of brownies, why not have a look at some of the other yummy recipes available for a mother's day treat
References:
http://womenshealthsa.co.za/nutrition/recipes/gluten-free-sugar-free-brownies-for-your-mom/
This recipe was created in association with The Association for Dietetics in South Africa,ADSA, and SA chef Vanessa Marx.