MUNCHY MUESLI | MUNCHWIZE DIETITIANS CAPE TOWN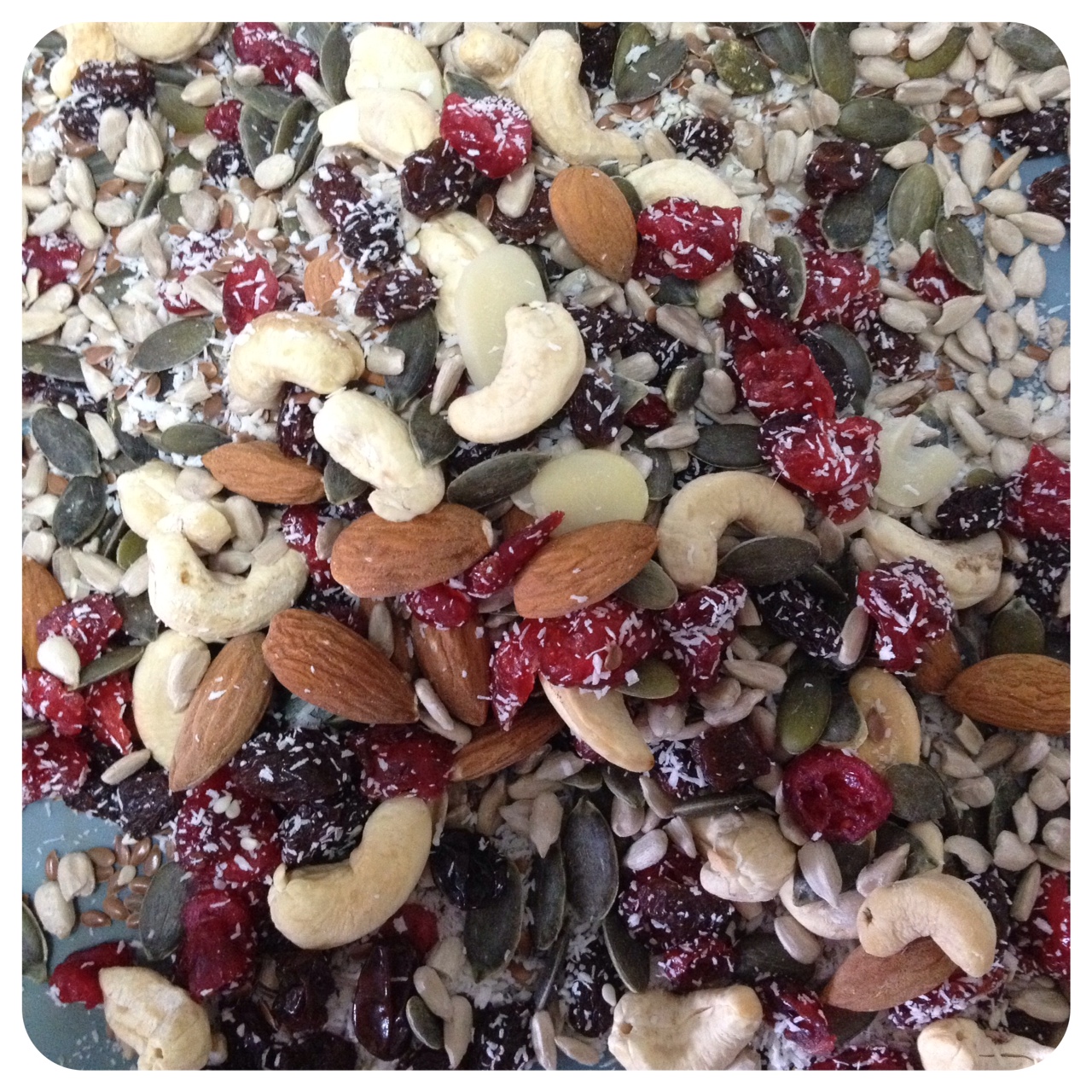 Munchy Muesli
½ cup mixed seeds (pumpkin, sunflower, linseed etc.)
1 -2 cups unsalted nuts of your choice (we used almonds and cashews)
1 medium sized packet dried cranberries (alternative flavours: dried apricots, sliced or raisins or dates)
100g coconut flakes
2 cup rolled raw oats
2 cups All Bran or High Fibre Bran
Cinnamon stick
2 tsp. cinnamon
Place nuts onto a roasting pan and pop into a preheated oven at 180 degrees.
After about 8 minutes add the seeds, coconut and dried fruit.
Roast until the nuts started to change colour or until you hear the pumpkin seeds start to pop.
Remove from oven and allow to cool.
In a bowl add your oats and bran, cinnamon stick and cinnamon.
Once your nut mixture has cooled add this to your oats and mix well.
Store in an airtight container.
Munchwize Dietitians are based in Claremont, Cape Town.
For more information, contact us here.