SPICY CAULIFLOWER SOUP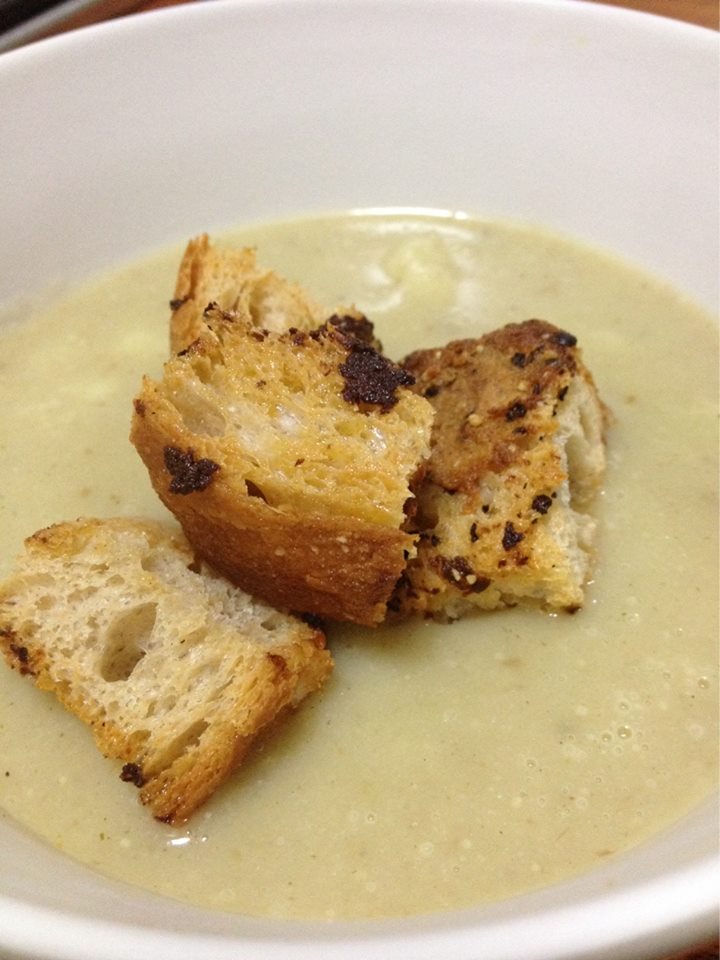 This is a delicious winter dinner or lunch option and perfect for all you banters/cauliflower lovers out there.
Ingredients:
2 tsp olive oil
1 tsp. fresh thyme, chopped
1 tbsp. fresh parsley, chopped
1 tsp. Zatar spice (optional)
Zest of ½ a lemon
1 large onion, peeled and diced
1 clove garlic, peeled and chopped
2 large celery sticks, chopped into 3cm pieces
1 tsp. caraway seeds
Salt and white pepper to season
1 large cauliflower, broken into small florets
1 large potato, peeled and diced into small cubes
1.4 liters veggie stock (or chicken stock for non-vegetarians)
Method:
Pour a dash of olive oil into a pot on a medium heat.
Add your onions and garlic and cook until slightly translucent.
Add the chopped thyme, parsley, Zatar powder and caraway seeds and cook for another 10 minutes.
Add the cauliflower and potato as well as the stock and bring to a boil.
Reduce to a simmer and cook for another 10-15minutes or until the vegetables are soft.
Using a hand-held blender, blitz the soup until smooth.
Return to the heat and add the lemon zest.
Optional extra:
Mustard croutons (not the healthies, but quite delicious)
5g unsalted butter
Ciabatta
Dijon mustard
Preheat the oven to 180C.
In a pan melt the butter and stir in some Dijon mustard.
Take off the heat and stir in your ciabatta pieces.
Spread out on a non-stick oven pan and bake for about 10 minuutes until crisp.
For more yummy winter recipes, have a browse through our recipes
Munchwize Dietitians
Claremont
Cape Town