WATERMELON AND TOMATO GAZPHACHO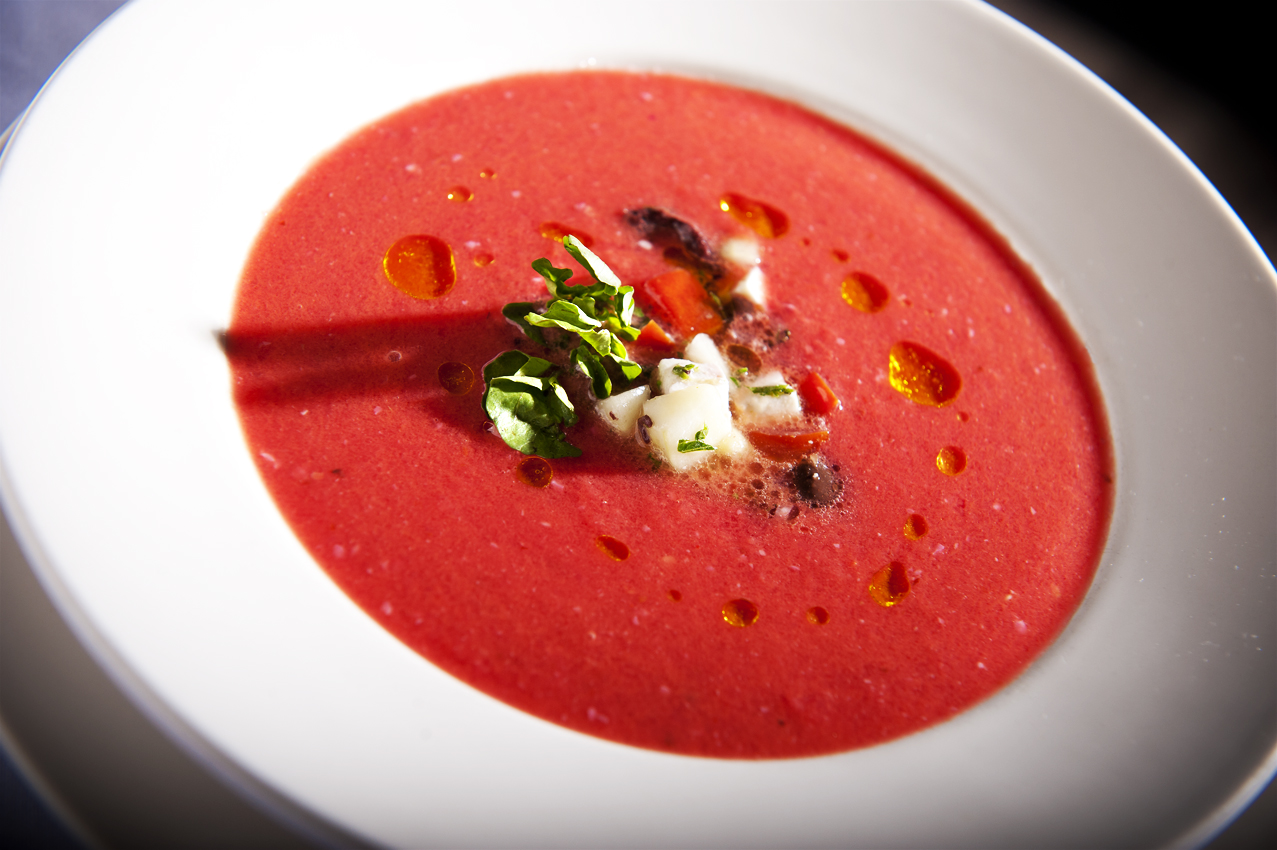 This may just be the fastest soup you will ever make!
Tomatoes contain a variety of nutrients that are responsible for their cancer protective properties. Tomatoes and watermelon contain lycopene which has a strong antioxidant capacity that may provide cancer protection, especially when it comes to prostate cancer.
Ingredients:
2 tins peeled whole tomatoes/Roma tomatoes
2 cloves garlic
3 celery stalks
½ an onion
200g ripe watermelon flesh (try to get the unseeded one, or remove the pips)
75ml tomato juice
1 tbsp. balsamic vinegar
8g fresh basil leaves or coriander (your choice)
½ cup extra virgin olive oil
Salt and pepper to taste
Method:
Add all ingredients to a Nutribullet. If you don't have one of these machines, any high power blender will do.
Blitz until smooth.
Chill in the fridge.
Serve cold.
Looking for more soup options: Why not try out our Beautiful Beetroot soup
Needing some advice on how to cook and prepare foods in a healthy, nutritous way? Why not book a session with a Munchwize Dietitian, Claremont, Cape Town.
Adapted from: Ottolenghi (http://www.ottolenghi.co.uk/recipes/tomato-and-watermelon-gazpacho-shop)